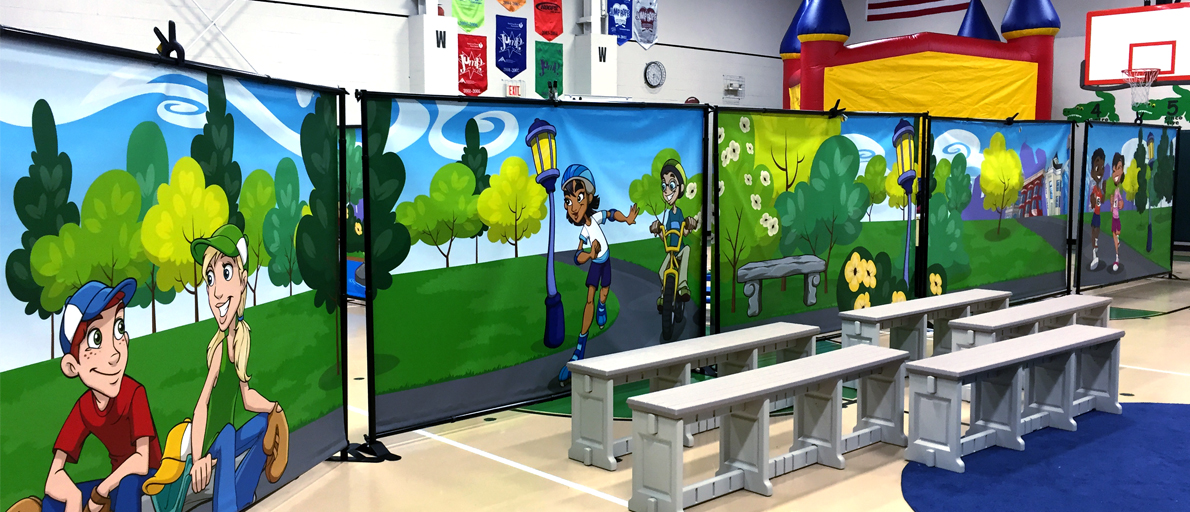 Custom Children's Ministry Banners are perfect and very cost effective for portable churches! They are also perfect for permanent churches that don't have the time to paint! Creative For Kids creates amazing custom banners for every need and any event imaginable and in any size needed. We partner with one of the largest print houses in the country. We ensure that your custom banner will be expertly designed and printed, on the best material that meets your needs, and delivered on time.
Keep in mind we can also change out any characters and scriptures, to create a whole new scene, on any banners currently offered in our store, for a small file fee. We can even add your logo or custom wording. If you'd like to find out more about custom banners give us a call. 877-637-0122. 
What are banners used for?
Children's Ministry Banners can be used in all sorts of ways. Here is a list of some common uses for banners:
Large Banners: Work very well as backdrops in gyms, kids church rooms, large Children's Ministry entry areas or anywhere you have a large space and you want to make a BIG impact!
Medium Banners: Easy to set up and display in large hallways on the walls, as welcome signs, and behind check-in areas. Medium banners work well where ever you have a medium sized space and want an eye catching graphic to get your message across.
Small Banners: Anywhere... you can place small banners anywhere on the walls, using banner stands, or hang from the ceiling. They are also a great cost effective teaching tool / visual that can be referred to during your lesson.